The WGSD School Board will hold a "Special Meeting" Monday night at 5 PM at Fox River Middle School. The notification states the meeting will be available through the District's Facebook Live Page. The only supporting meeting information provided on the District's BoardDocs Meeting page is a link to the Central Racine County Health Department's (CRCHD) data.
As can be seen from the map above, the current 14-day average of new cases in Central Racine has increased rapidly over the last two weeks.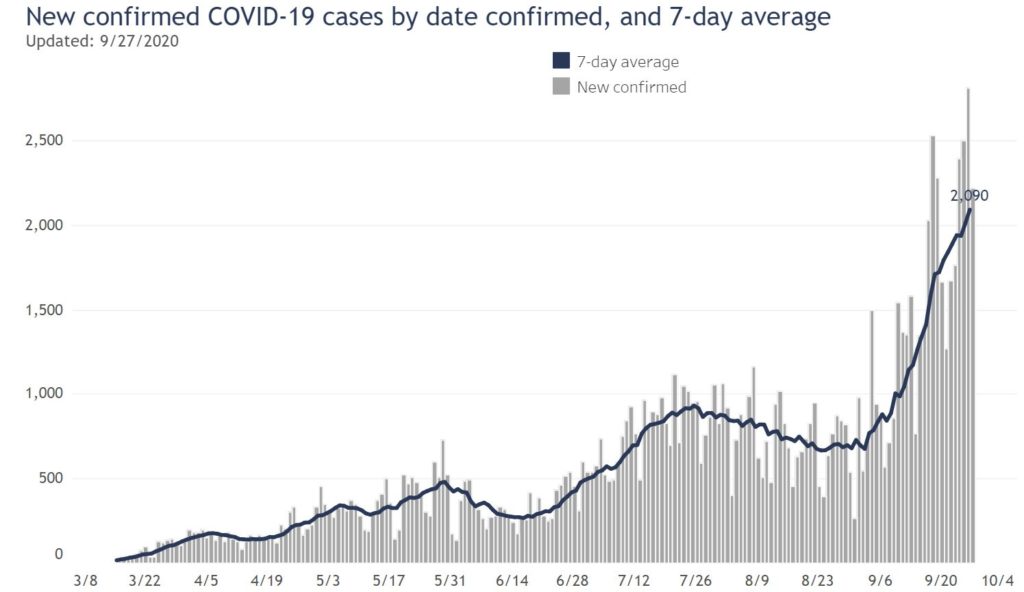 Statewide, the increase in COVID cases has also increased rapidly and Wisconsin is now experiencing one of the greatest growth rates in new cases nationwide. Today, Sunday Sept 27, the number of new cases (2,217) is 33% greater than the previous Sunday (1,665).
Similarly, the 7-day positivity rate in Wisconsin is also rapidly increasing and is currently over 16%. The positivity rate is used to correct for claims that the case increases are only due to increased testing. See below.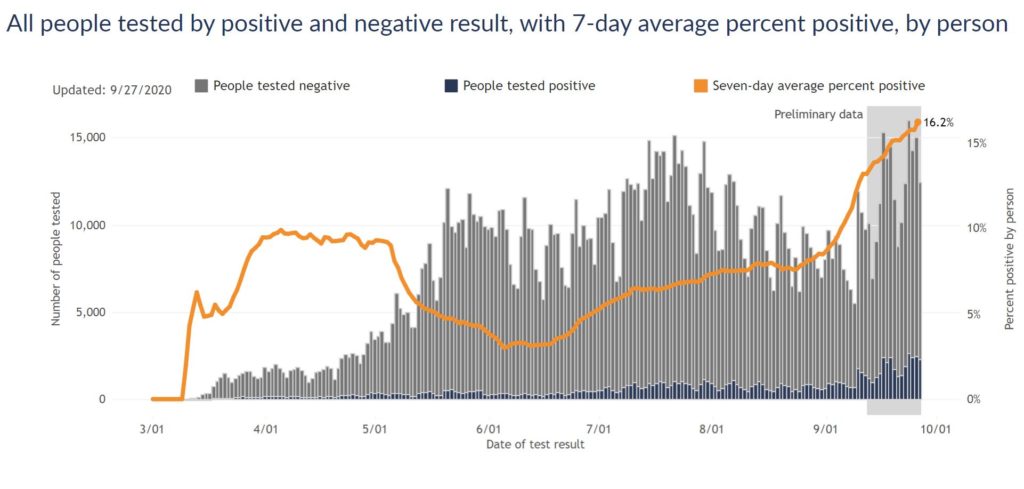 State of Wisconsin – View the latest COVID statistics for Wisconsin by CLICKING HERE and scrolling down
Racine County – View the latest COVID statistics for Central Racine County by CLICKING HERE and scrolling down
Posted by Matt Kranich on 9/27/2020
WGSD Parent
About this webpage: WGSD Meetings